Meet Our Staff
Kyle A. Yarde, DVM (Veterinarian)
Dr. Kyle Yarde is a 2007 graduate of Garrett High School. After high school he attended Purdue University where he majored in Biology. In 2010, he was accepted into the Purdue University Veterinary Medicine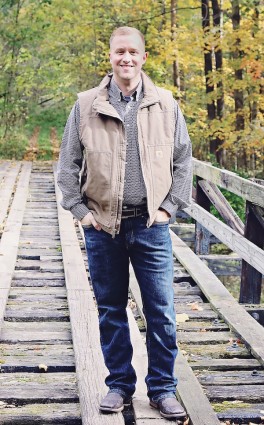 Program where he excelled and graduated in 2014. While in vet school, Kyle was actively involved in the Food Animal Club, Theriogenolgy Club (Animal Reproduction), and was his class representative on the Doctorate of Veterinary Medicine curriculum committee. He focused his studies on food animal and production medicine. During his senior year, he took the opportunity to broaden his studies off campus. Dr. Yarde spent 3 weeks in a food animal only practice in east central Texas. There he worked primarily with rodeo stock and bull reproduction issues. He honed his skills in bovine hoof health and breeding bull testing and management. He then spent 3 more weeks in northern Texas at a mixed animal clinic that would routinely see 200+ patients daily. After his time in Texas he went to California to master the technique of rectal palpation. He spent 3 weeks in a dairy exclusive practice where he would palpate 300-400 cows daily. This intensive learning environment allowed Dr. Yarde to become very proficient in dairy reproduction medicine and pregnancy detection. Finally, he spent 3 weeks in Iowa at TransOva Genetics who is the industry leader in bovine embryo transfer, in-vitro fertilization, and cloning. Dr. Yarde was able to learn the methods and programs that TransOva is using to advance the understanding and capabilities of animal genetics.
After college, Dr. Yarde married Laura Dice and they moved into a farm house that has been in Dr. Yarde's family for over 100 years. They renovated the home and recently welcomed a healthy baby boy into their family. Dr. Yarde has always wanted to return to the Garrett area to raise a family, work on the family farm, and to provide veterinary service to an area that he knows is underserved. He is excited to share his knowledge with area producers, help contribute to local 4H member's livestock projects, and to become an active member in the community that gave so much to him. Particular areas of interest to Dr. Yarde include herd health medicine, large animal surgery, consultation for livestock producers, 4H/FFA, and small animal medicine (3 days a week).
Brittany Conkey, DVM (Veterinarian)
Dr. Brittany Conkey comes to us just across the Ohio border and is a 2013 graduate of Fairview High School. She obtained her Bachelors in Animal Science and Biology from The University of Findlay in 2017 and then got accepted and thrived at The Ohio State University College of Veterinary Medicine where she graduated in 2021. While in school, she was active with Food Animal Club, Theriogenology Club, Surgery Club, Equine Club and OTS, the professional veterinary fraternity. Throughout her studies, Brittany has focused on Food Animal and Equine medicine. Navigating clinics through a world pandemic posed many challenges logistically for off-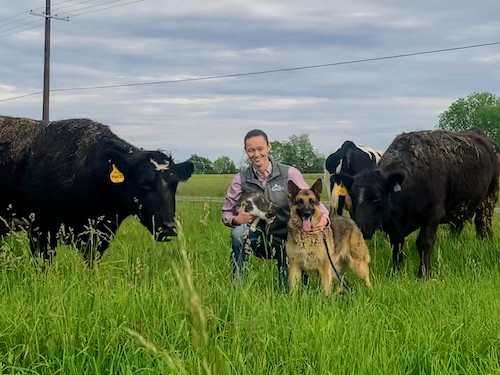 campus opportunities. However throughout school breaks and clinical rotations, Brittany was able to spend time in numerous diverse clinics around the midwest area. The highlight of experiences included 2 different Dairy practices, and completing a Dairy Capstone Course where she developed skills in Dairy Herd Management, reproductive medicine, and general consulting and records analysis. Prior to clinics, Brittany was a student assistant in the Equine ICU at Ohio State where she grew skills in managing critical equine and food animal patients. Some may recognize Brittany from prior interactions at Yarde Veterinary Services as she also spent significant time working under Dr. Yarde throughout her education. Brittany's professional interests include large animal reproduction, surgery, preventative medicine and working with the 4H/FFA youth. In addition to large animal medicine, Dr. Conkey looks forward to seeing companion animals at Auburn Animal Care Clinic.
Dr. Conkey grew up on a multi-generation family farm that raises row crops outside of Hicksville, Ohio. She was active in 4-H, FFA, and started her own cattle herd at the age of 11. Growing with this herd stimulated her passion for veterinary medicine and advocating for agriculture. As a youth exhibitor, Brittany showed cattle competitively at the local, state, and national levels where she garnered numerous awards and recognition including 2017 Herdsman of the Year for the American Junior Chianina Association. Brittany still enjoys spending time working with her stock at home, continues to be active exhibiting at national shows, and is enthusiastic to mentor youth exhibitors. Outside of veterinary medicine, Brittany also enjoys spending time with family, helping out on the farm, camping/outdoor adventures, horseback riding, playing basketball and rooting on her Ohio State Buckeyes! Don't worry, she still roots for Purdue when they play the team up north! Dr. Conkey looks forward to meeting new and existing clients and serving a great community that she feels blessed to have the opportunity to give back to.
Laura Yarde (Office Staff)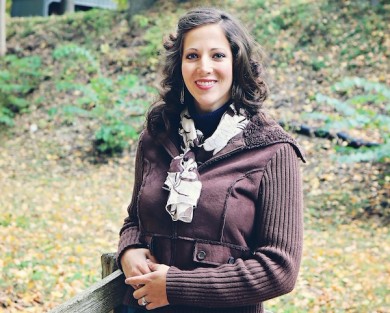 Laura Yarde is a 2006 graduate from East Noble High School. Furthering her education, she attended Indiana Purdue University Fort Wayne where she became a certified dental assistant. She is employed part time at Jansen Family Dentistry in Kendallville Indiana. Laura was born and raised in Avilla, Indiana. Growing up, her family was very involved in the beef show stock industry at the local, state and national levels. She was an active 4-H member and helped on her family farm where they also produced corn, soybeans, wheat and hay. Laura married Kyle in September 2014 and now have a healthy son. Laura also works for Yarde Farms (Dr. Yarde's Family Farm) in management of their cattle breeding stock.
Aside from being a wife, mother, and dental assistant, Laura is a key member of Yarde Veterinary Services. She is available to answer questions, make appointments, handle medication orders, schedule health papers, assist with animal registration information, and process invoices. She looks forward to helping the area livestock producers thrive.


Katie Brumbaugh (Office Staff)
Katie Brumbaugh is a 2010 Churubusco High School graduate. She continued her education at Purdue University, West Lafayette. She received her associate in veterinary technicians in 2013 and bachelor in 2014 as a veterinarian technologist. Katie grew up showing and raising cattle and sheep. She competed at the local, state and national levels. She proudly serves on the Green twp. 4-H committee and loves serving her community.
Working at Yarde Veterinary Services, Katie assists Dr. Yarde in the field with farm calls, surgeries, phone calls, question and answers for clients, medicine knowledge and client relations. If you need to place an order or make an appointment, Katie is happy to assist you. We are proud to have her as part of our team.
Contact Us
To schedule an appointment, please contact our office directly via phone or text message:
260-226-5663